Dear Black Knight Parent:
I would like to take this opportunity to tell you about some of the exciting changes that are taking place. Central Gwinnett High School is embarking on an exciting journey to create five smaller "Academy" schools within our building. These five Academies will be developed around college and career themes. We believe that if we divide our school into smaller learning communities, our students will thrive and that we will be able to provide a variety of opportunities that meet the interests and strengths of each child.
Our goal is that these academies operate as small learning communities focused on preparing students for college and careers.
The five College and Career Academies are: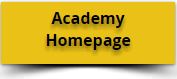 The Academy of Business and Entrepreneurship

The Academy of Medical and Health Care Sciences

The STEM Academy (Science, Technology, Engineering, and Math)

The Academy of Law, Education, and Public Service

The Academy of Fine Arts and Communication Professions
We believe that moving to a school wide College and Career Academy model will allow us to accelerate our academic work, better prepare our students for college and careers, and improve the graduation rate. And while our school is making positive progress, we believe that this model will help us to reach the goal of a 100% graduation rate.
Central's students, teachers, parents, and community members are the key to the success of Central Gwinnett. By working together, we will help our students plan for the future, explore possibilities, prepare for college and careers, and graduate ready for the world.
Sincerely,
Maryanne Grimes, Principal